Look right into the studios of America's top radio stations and see the country's best personalities on the air as they do their shows!
California Aircheck Video tapes are available in VHS (NTSC format as used in US, Canada, and Japan) or VHS PAL format (for Europe, Asia, New Zealand, Australia, etc.). Please specify the desired format when you order your videos. Videos are $39.95 per copy for VHS and $54.95 for VHS PAL formats. Please add $5 for airmail shipping outside of the US and Canada.

NEW! DVD copies! $45.00 each. These are not spectacular movie quality but better than VHS quality for those who find DVD more convenient than VHS tape. Playable in the US and Canada and anywhere else that an NTSC DVD player is used! (These are Region Free discs)
NEW! PAL DVD copies that will play in your standard DVD player sold in Europe and Australia/New Zealand (or anywhere else in the world that PAL is your video system). $55.00 each for PAL DVD (plus $3 for airmail shipping).
VIDEO #133 (October 2016) Discounted to $30 VHS, $30 DVD

, $40 PAL VHS CONVERSION TAPES for overseas use, $40 PAL DVD

for play anywhere in the world on a PAL DVD player (Region-free DVD). 2 hours Great video from around the country. Video #133 includes 2 fun-filled hours of great radio. From HOUSTON's Country Leader KKBQ (the new 93-Q) it's CACTUS JACK in PM Drive (known back in the day as Jack The Wack at Z100 New York), one of the country's best AOR morning shows, RICK RUMBLE (AM Drive) at FM99 WNOR-FM NORFOLK, DENVER'S big morning show at AC MIX 100 KIMN, DOM, EMILY & JEREMY, ORLANDO's big afternoon show, CLASSIC HITS WOCL (Sunny 105.9) with DOMINO, DALLAS' COUNTRY LEADER, THE WOLF, KPLX with SKIP MAHAFFEY & LISA TAYLOR (AM Drive), and MIAMI's COUNTRY WKIS with KENNY WALKER (AM Drive). Great personalities from all formats and dayparts.
USA AND CANADIAN CUSTOMERS CAN USE THE BUY IT NOW BUTTON ABOVE TO PURCHASE VIDEO #133
KKBQ is Houston's Country Leader (the new 93-Q) and CACTUS JACK keeps the hits rollin' in the afternoon. Sorry, the format is more music less talk but Jack squeezes in the personality.
RICK RUMBLE has the Huuuge morning show in NORFOLK Virginia at AOR FM 99 WNOR-FM. Shelley handles the news. You'll be laughing your ass off with "The News You Missed", Rcik's bit on Porn Hub, and "Save The Porn Stars." Absolutely killer morning show!
Big morning show in DENVER is from AC MIX 100 KIMN with DOM, EMILY & JEREMY. Emily is on vacation, CHRIS is filling in for her. TONS of personality on this morning show; and phones. Today's show includes "The Mindbender", "Most Inappropriate Place To Hit On Someone", and "How Many Times Can You Rewear Clothes". Love this show!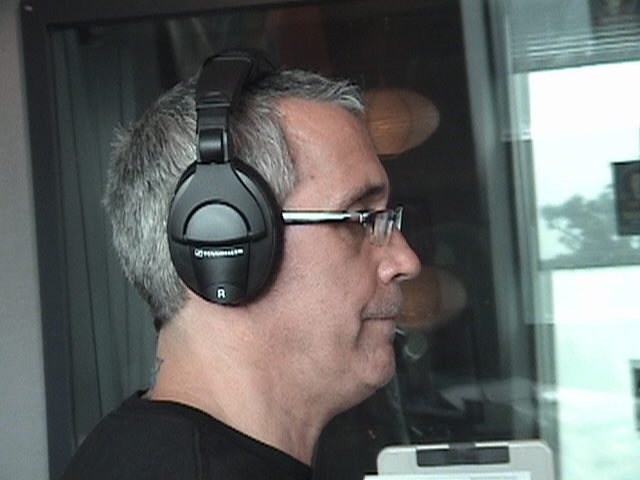 DOMINO is in the Top 10 of afternoon personalities in the country -- any format. Here he is from Sunny 105.9 ORLANDO WOCL. This was recorded the day that Prince died so a ton of calls from listeners about Prince. Rock on Domino!
Great morning show from DALLAS' 99.5 The WOLF, KPLX. It's SKIP MAHAFFEY & LISA TAYLOR. TONS of topical material on this show. Awesome male-female morning duo!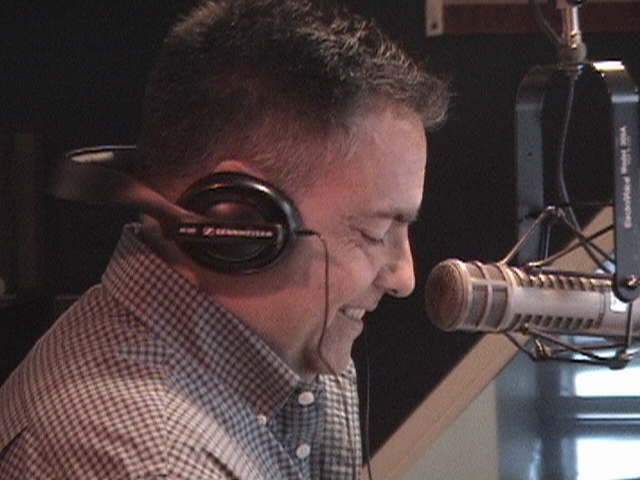 KENNY WALKER has been in MIAMI forever and there's a good reason why. The listeners love him there. KENNY is here in mornings at Country WKIS. He's moved on since we recorded this but he's still killing in in MIAMI!
OVERSEAS ORDERS: BE SURE TO SPECIFY NTSC OR PAL VIDEO!