Look right into the studios of America's top radio stations and see the country's best personalities on the air as they do their shows!
California Aircheck Video tapes are available in VHS (NTSC format as used in US, Canada, and Japan) or VHS PAL format (for Europe, Asia, New Zealand, Australia, etc.). Please specify the desired format when you order your videos. Videos are $39.95 per copy for VHS and $54.95 for VHS PAL formats. Please add $5 for airmail shipping outside of the US and Canada.

NEW! DVD copies! $45.00 each. These are not spectacular movie quality but better than VHS quality for those who find DVD more convenient than VHS tape. Playable in the US and Canada and anywhere else that an NTSC DVD player is used! (These are Region Free discs)
NEW! PAL DVD copies that will play in your standard DVD player sold in Europe and Australia/New Zealand (or anywhere else in the world that PAL is your video system). $55.00 each for PAL DVD (plus $3 for airmail shipping).
VIDEO #137 (Dec. 2018) Discounted to $30 VHS, $30 DVD

, $40 PAL VHS CONVERSION TAPES for overseas use, $40 PAL DVD

for play anywhere in the world on a PAL DVD player (Region-free DVD). 2 hours Great video from around the country. Video #137 includes 2 fun-filled hours of great radio. This issue starts with CHR KRBE Houston (PM Drive) with KEVIN QUINN, Classic Hits WMXJ/Miami The Beach (AM Drive) with KENNY WALKER and Gaby, CHR KLIF/Dallas (AM Drive) with SCOTTY K and BRET MEGA, Chicago's CHR Kiss 103.5 WKSC (AM Drive) with FRED & ANGI, and Tampa's Classic Hits Q-105 WRBQ (midday) and PAULA STREET.
USA and Canadian customers can Buy It Now with this button
| | |
| --- | --- |
| KRBE is the killer CHR for HOUSTON Texas and KEVIN QUINN does an awesome show in the afternoon with phones and personality! Great afternoon show from Kevin. | |
The Beach WMXJ is the Classic Hits FM for Miami-Fort Lauderdale with KENNY WALKER and his producer Gaby (AM Drive). Hilarious show this morning with The Impossible Question. "What did you say????" Kenny is great on the phones.
SCOTTY K. and BRET MEGA are the big morning show at CHR HOT 93.3 KLIF Dallas. A couple great features this morning..."Back To School" and "Things Moms Always Say"...Killer morning show.
Chicago's WKSC has THE morning show in town with FRED and ANGI on CHR Kiss 103.5! The show this morning is loaded with personality and includes "small crimes you committed", "It Feels Good", "waiting by the phone", the Showbiz Shelly Showdown, "what profession would you not date" and more. These guys are crazy.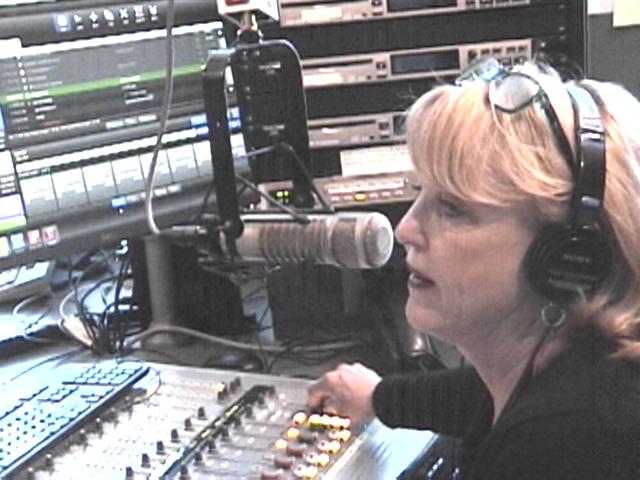 PAULA STREET handles middays at legendary Q-105 WRBQ Tampa. Paula keeps the music rolling with phones and fun.
CALIFORNIA AIRCHECK
85478 Sagaponack Drive
Fernandina Beach FL 32034
(904) 548-9845
FAX (904) 548-9846