Look right into the studios of America's top radio stations and see the country's best personalities on the air as they do their shows!
California Aircheck Video tapes are available in VHS (NTSC format as used in US, Canada, and Japan) or VHS PAL format (for Europe, Asia, New Zealand, Australia, etc.). Please specify the desired format when you order your videos. Videos are $39.95 per copy for VHS and $54.95 for VHS PAL formats. Please add $5 for airmail shipping outside of the US and Canada.

NEW! DVD copies! $45.00 each. These are not spectacular movie quality but better than VHS quality for those who find DVD more convenient than VHS tape. Playable in the US and Canada and anywhere else that an NTSC DVD player is used! (These are Region Free discs)
NEW! PAL DVD copies that will play in your standard DVD player sold in Europe and Australia/New Zealand (or anywhere else in the world that PAL is your video system). $55.00 each for PAL DVD (plus $3 for airmail shipping).
VIDEO #139 (Jan. 2020) Discounted to $30 VHS, $30 DVD

, $40 PAL VHS CONVERSION TAPES for overseas use, $40 PAL DVD

for play anywhere in the world on a PAL DVD player (Region-free DVD). 2 hours Great video from around the country. Video #139 includes 2 fun-filled hours of great radio. This issue starts with Albuquerque's Classic Hits Big 98.5 KAGB with George McFly (usually PM Drive but filling in on the morning show), Las Vegas' big CHR KLUC with Chet Buchanan, Spence & Kayla (AM Drive), Dallas' CHR Kiss 106.1 KHKS with Cruz (nights), Dallas' Classic Hits KLUV with Miles In The Morning (Jeff Miles, Rebekah and David), Atlanta's Classic Rock The River WSRV with Steve Craig (AM Drive), Orlando's Classic Hits Sunny 105.9 WOCL with Domino (PM Drive), and Miami's County Kiss FM WKIS with Dina B. (PM Drive).

US and Canada customers can use this button to buy Video #139 on DVD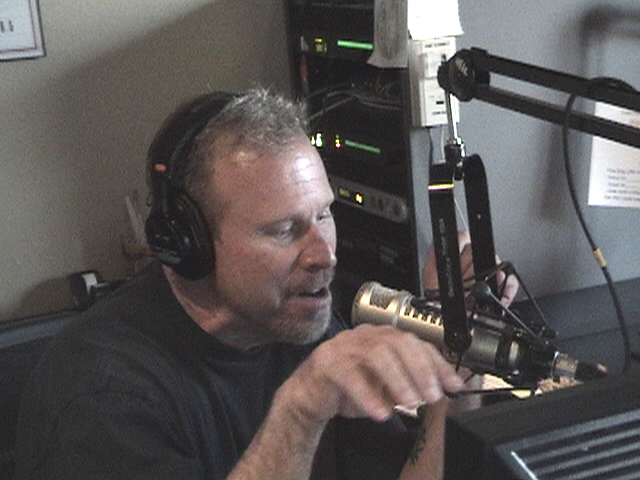 GEORGE McFLY is smokin' at Classic Hits KABG Big 98.5 in Albuquerque. He usually does PM Drive but is filling in on the morning show this week. Plenty of phones and free breakfast burritos!
The big morning show in Las Vegas is CHR 98.5 KLUC with CHET, SPENCE & KAYLA! Tons of personality with "15 Seconds of Panic", "Spence's Challenge", The Good Feeling Story of the Day and more. Awesome morning show from Chet Buchanan!
One of the best CHR Night Shows in the country is from CRUZ at 106.1 Kiis-FM KHKS in Dallas! Tons of phones and personality at night!
MILES IN THE MORNING (Jeff Miles with Rebekah and David) has a great morning show going at Classic Hits 98.7 KLUV! Tons of phones with ongoing bit this morning - "Fire Somebody From America"... One of the very best morning shows in Dallas!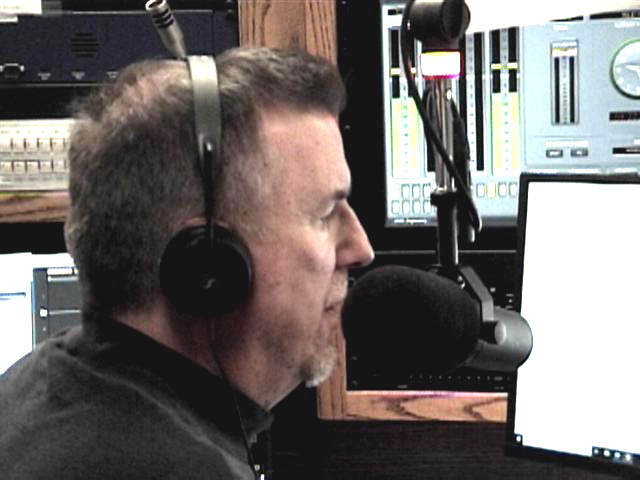 STEVE CRAIG gets in the personality while keeping the music going at Classic Rock 97.1 The River WSRV in Atlanta. Steve's College of Musical Knowledge and 80's at 8 included this morning.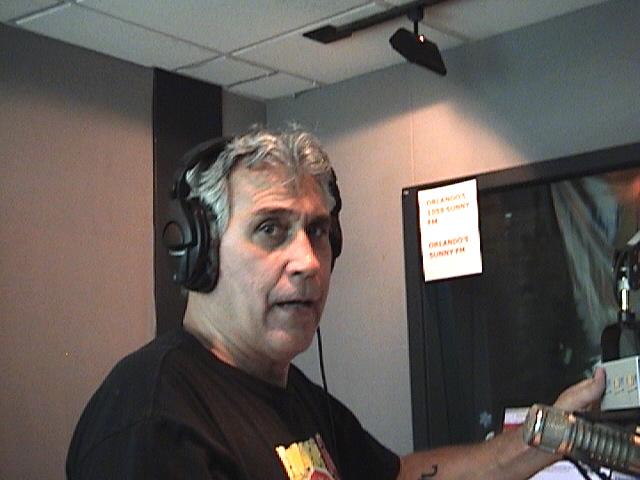 Legendary DOMINO is afternoons at Classic Hits WOCL Sunny 105.9 in Orlando. Still kicking ass in the afternoon. He's giving away tickets for Domino's casino cruise this afternoon.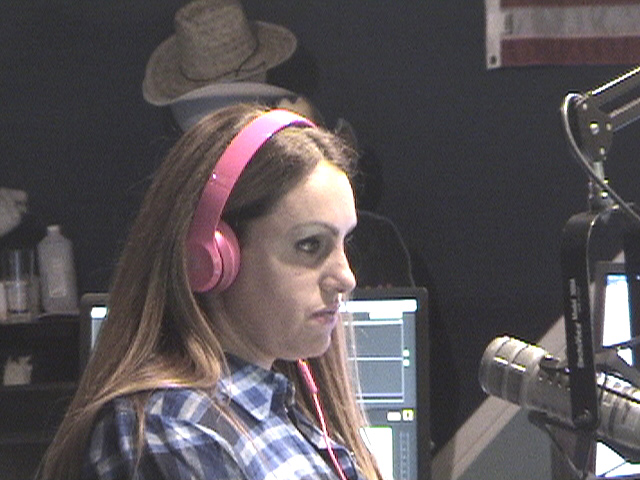 DINA B. is gettin' in the personality on the afternoon show at Country WKIS Kiss Country 99.9. Lots of phones. You'll find out what's up with the yoga pants in one bit.
CALIFORNIA AIRCHECK
85478 Sagaponack Drive
Fernandina Beach FL 32034
(904) 548-9845
FAX (904) 548-9846